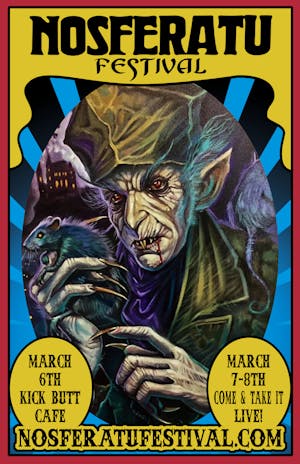 Presented by Gore Noir Magazine
NOSFERATU FESTIVAL: Weekend of Vampires
Come and Take It Live
Austin
,
TX
$7.00 - $50.00
Sales Ended
On EventBrite
Gore Noir Magazine presents NOSFERATU FESTIVAL: Weekend of Vampires!
NOSFERATU FESTIVAL: Weekend of Vampires
What better way to Keep Austin Weird than to honor one of the greatest works of cinematic horror with its very own festival? We celebrate 98 years since the endearing Count Orlok, also known as Nosferatu, was first released on March 4th, 1922. What better setting to embrace all things Vampire than Austin, fondly nicknamed Bat City? Nosferatu Festival is a gathering of fans for the mutual admiration of this masterpiece by way of artwork, music, food, drink and general revelry. The Fest is our way of bringing together people spanning all age groups, all cultures and subcultures, and even those alive and undead.
www.nosferatufestival.com
** Venue info, policies and rules can be found HERE. **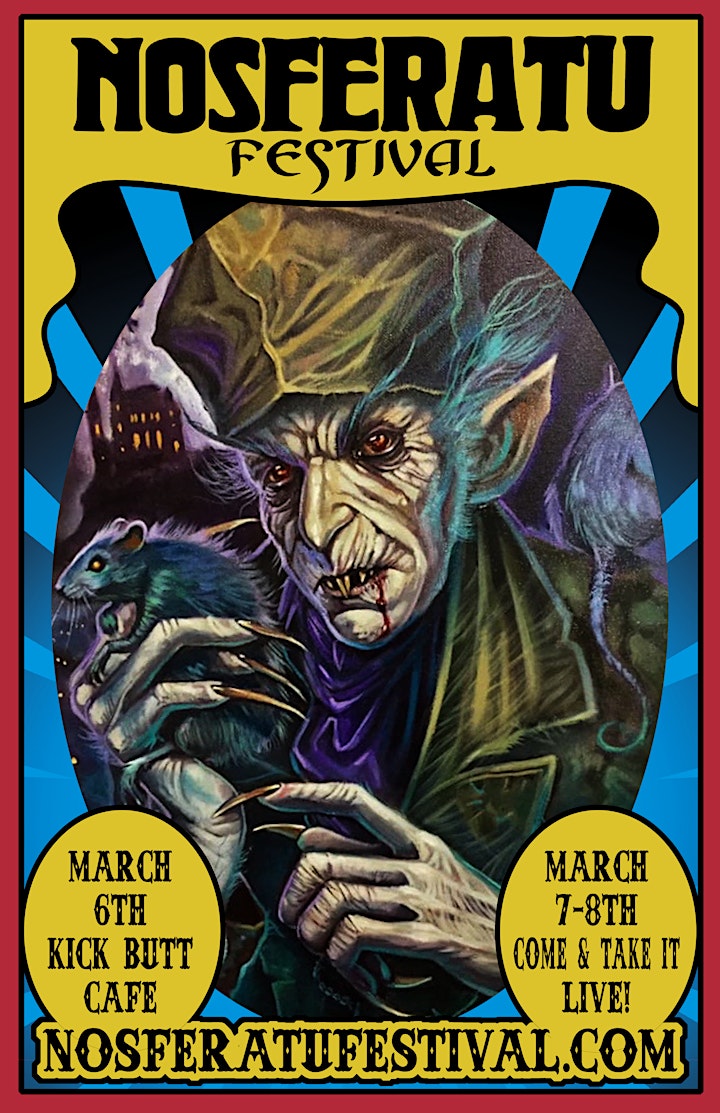 Venue Information:
Come and Take It Live
2015 E. Riverside Dr.
Bldg. 4
Austin, TX, 78741