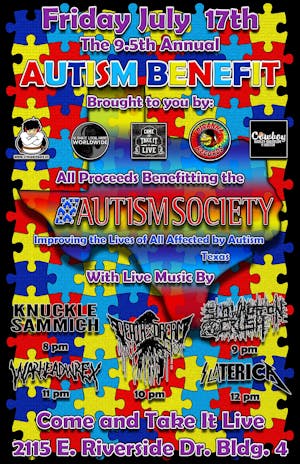 Presented by Synsane Radio
ANNUAL AUTISM SOCIETY BENEFIT 9.5
Come and Take It Live
Austin
,
TX
SynSane Radio presents the ANNUAL AUTISM SOCIETY BENEFIT 9.5!
It's time for the Annual Benefit for the Autism Society of Texas, but with all the craziness going on we are going to call it 9.5. As always, some of the best bands in Austin will be bringing you a wall of skull crushing metal. All proceeds benefit the Autism Society of Texas.
Brought to you by SynsaneRadio.us, Ultimate Local Music Worldwide, Come and Take It Live, Piranha Records and Cowboy Harley Davidson.
Props to all the bands who have agreed to brave the COVID-19 and the other chaos to bring us this awesome event.
The Austin Music Scene has always made this an awesome night, and we want to make sure that we are all going to continue the tradition. Admission is FREE for attendants over the age of 21 and only $5.00 for minors!
www.comeandtakeitproductions.com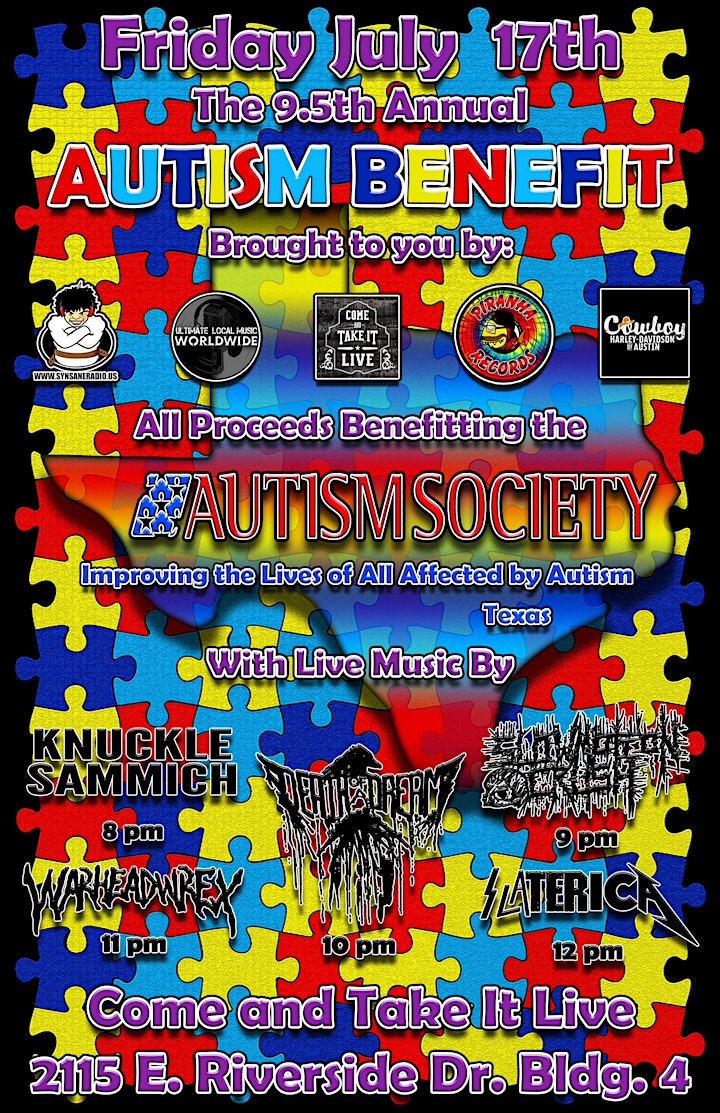 Venue Information:
Come and Take It Live
2015 E. Riverside Dr.
Bldg. 4
Austin, TX, 78741