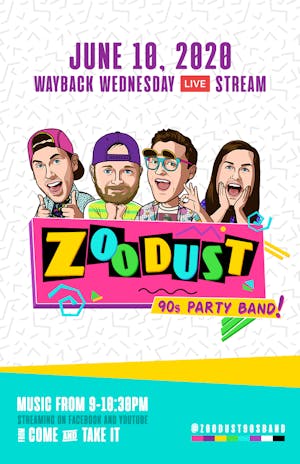 Presented by Come and Take It Productions
Zoodust: '90s Party Band
Come and Take It Live
Austin
,
TX
Come and Take It Productions presents '90s Wayback Wednesday Live Stream with ZOODUST!
Join us live on Facebook and YouTube on Wednesday, June 10th from 9:00pm-10:30pm (https://www.facebook.com/Zoodust).
A huge thank you to Come and Take It Live for hosting this event. It's gonna be allll that!!
—————-
Plug in your dial-up modem and set your AIM status to away, because we're bringing Austin's best 90s party straight to your living room! Sing and dance to your favorite songs from the 90s as Zoodust: '90s Party Band takes you on the nostalgic trip of a lifetime!
Third Eye Blind, Backstreet Boys, Sublime, NSYNC, Spice Girls, Sugar Ray, Britney Spears and PLENTY more.
BYOZSCP (Bring your own Zima, Surge & Crystal Pepsi)
https://www.facebook.com/Zoodust
www.comeandtakeitproductions.com
** Venue info, policies and rules can be found HERE. **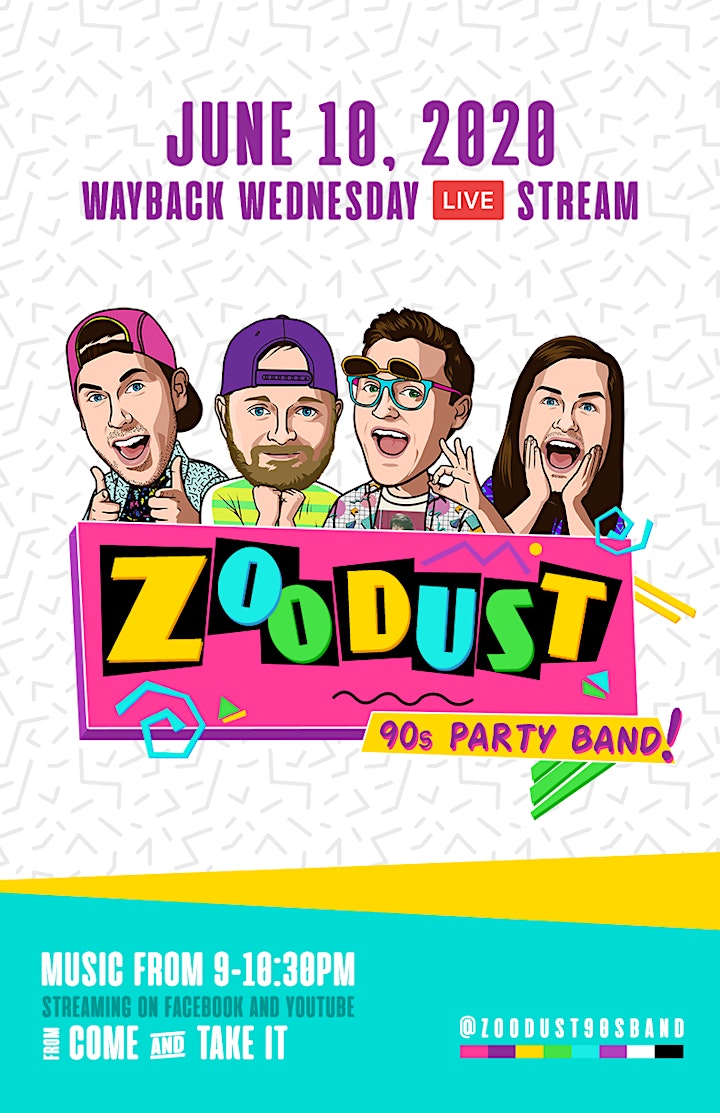 Venue Information:
Come and Take It Live
2015 E. Riverside Dr.
Bldg. 4
Austin, TX, 78741